With minimal disruption and fuss, Pest ID can treat your pest problems quickly and efficiently
Pest ID: Pest control in Suffolk
Professional pest control services from the friendliest technicians
We offer Pest Control Services across Suffolk. We understand that if you have a pest issue, you will want problem resolved as quickly and efficiently as possible with minimal fuss or cost. Our pest control team provides a friendly but professional, prompt pest control and removal service to both the commercial and residential sectors. Our comprehensive pest control services are designed to protect your home, family and pets. Business owners can take advantage of our free site survey, which will provide you with an insight on how to protect your premises from pests on an ongoing basis.
We also pride ourselves on our excellent customer service, and our friendly local pest control technicians will talk you through the process and fix the problem for you. Our Suffolk pest control services cover all the main areas including Ipswich, Haverhill, Felixstowe, Sudbury, Stowmarket and Kesgrave, along with all surrounding villages.
Unfortunately it seems the little pests out there didn't get the memo from Boris Johnson about not mixing households, so they are still running riot all over homes across Suffolk and the UK!  Fortunately, back in March, the UK Government announced that pest controllers are considered key workers, meaning we can still enter your homes to help with all your pest control needs.  Our technicians will be taking all the necessary measures and precautions set out by the Government, and by our company policy to protect customers and our staff.
Animals are described as pests when they:
• threaten public health
• cause loss of goodwill
• become a nuisance through bites/stings or 
• cause damage through gnawing or eating
A hierarchy of risks are considered when clearing an infestation, starting with proofing, to stop further infestation and to prevent the problem coming back. Prevention of food/water/harbourage is often the next step, following by treatment of the infestation.
Pest ID use a variety of the latest solutions to control/eliminate pests in Suffolk. With no two sites being exactly the same and when dealing with wild creatures a lot of thought is required to come up with the right solutions. 
Areas of pest control expertise
Pest ID are specialists in looking after property agents and landlords in Suffolk, offering a comprehensive range of services which can be tailored to the needs of the individual agency.
Areas of pest control expertise
Our Suffolk pest control company offers a number of industry specific solutions as well as dealing with general household pests. Listed below are some of the main pests we deal with on a daily basis.
Wasps are particularly aggressive if threatened and send an 'attack' pheromone to anyone close enough to harm the nest. Treating quickly by a professional is the only safe answer.
Rats can cause widespread and severe damage, including fire risks from gnawing electrical cables. They can contaminate food and spread several diseases such as Weil's disease.
In addition to their irritating bites, bed bugs can become disruptive and costly to control if treated at the first signs of an infestation.
Grey squirrels are the main contributor to the demise of the red squirrel. If they enter your loft space, much damage can be done including fire risks from gnawing electrical cables.
The larvae of moths can cause extensive damage to clothing, carpet and textiles as well as contaminating food and stock.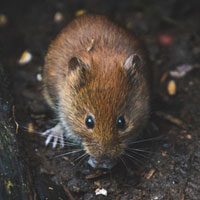 A widespread pest that can contaminate food and cause damage through gnawing. Mice can spread several diseases that can be passed on to humans, including toxoplasmosis.
Wild rabbits can cause untold damage to crops and their tunnels can undermine foundations, banks and even railway tracks. As cute as they are, they can become a very expensive problem.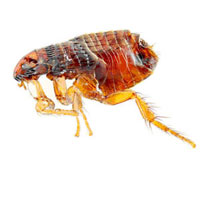 Fleas are small wingless parasites that feed on the blood of mamals such as cat, dogs and even humans. As they pierce the skin of their host and feed on the warm blood, this can cause allergic irritating reactions.